Did you know using some cleaning products can hinder breathing abilities?

Were you aware that chemical odors can create noxious gases and leave them behind in your building for your employees, students, or customers to breathe in?

Do you have employees or customers who are allergic to fumes that are created from bleach and ammonia?

Cleaning services that are not eco-friendly can actually make your employees and your customers
sicker
and are more harmful to the human body. The air quality when using chemical cleaners can hinder the ability to breathe as well as cause asthma attacks. Also, the
long term
effects on the human body can contribute to a multitude of health problems. At Metro Cleaning Company, we pride ourselves on offering a janitorial service that is eco-friendly and better for people to be exposed to. In The Importance Of Eco-Friendly Janitorial Services, we went over the benefits of hiring a company that offers eco-friendly janitorial services. In a brief overview, you're able to breathe easier, you're helping the environment, there are no
long term
effects, and everyone who comes into your establishment maintains their health. If you're interested in our eco-friendly services, take the time to continue reading to see what they can offer your business.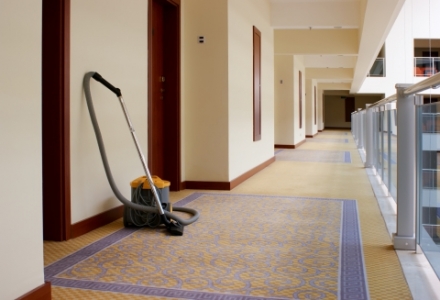 An Overview About Our Eco-Friendly Janitorial Services
Metro Cleaning Company is dedicated to ensuring your environment is not only immaculate, but healthy. The purpose of hiring a cleaning service to tidy up after your employees is to ensure that everyone stays healthy. If you allow your business to go without a janitorial service, then bacteria can be spread and make others sick. Additionally, the work environment can become infested with sickness and other unhealthy facets that will cause more and more employees to spend time out of the office. Even if you may have a cleaning service, it's important that you have an eco-friendly office cleaning service to come in and pick up after your employees. The eco-friendly janitorial service makes a difference because of the green cleaning products that are healthier for people to be around. If you clean an office with products that are not green, your employees may become sick from the toxins in the bleach and ammonia. Chemical-free and without toxic fumes, our eco-friendly janitorial services are safe for the environment and people.
The Eco-Friendly Supplies We Use
We take green cleaning very seriously. Our eco-friendly supplies transcend from our meticulous use of it and we try to pass our habits to our facilities that we service. For example, we will provide your business with trash can liners and paper products when we have the opportunity. These products are made from paper material and are recycled, so you aren't using plastic. Our eco-friendly supplies also
include
HEPA filter vacuums, using microfiber flat mops, and we use microbial cleaning for your computer screens. Additionally, we use eco-friendly cleaning products that are safe and non-toxic.
Facilities We Can Clean
If you want a healthier, greener establishment, then it's time to switch to an eco-friendly janitorial service for all of your needs. To give you a good idea of the facilities we can clean, look at our list below to see if your establishment fits into our criteria. Remember, even if it doesn't it's still important to switch to eco-friendly office cleaning services.
Medical facilities

Schools

Colleges

Offices both large and medium in size

Call centers

IT centers

Computer centers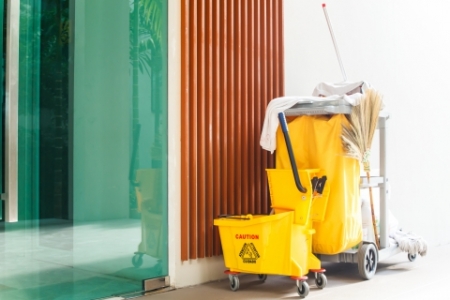 What You Can Expect From Metro Cleaning Company
Metro Cleaning Company prides itself on thoroughly cleaning any facility we're hired to make immaculate. When you hire us, you can expect to see an office that looks organized and clean. Your medical facility will be sterilized and pristine. The college you employ us to make sanitary will be exactly the way you wanted it. We're in the business of making establishments healthy and sustainable for people to be in. By creating an unsullied facility, you can have healthier employees and a place to bring potential clients. What you can expect when you hire Metro Cleaning Company is exactly what you were looking for. From taking out the garbage to stacking important papers on your desk so they aren't accidentally tossed, we'll follow your directions thoroughly. When we go through the
walk through
, we'll take thorough notes to determine exactly what you're looking for.
If our eco-friendly service sounds like something you can benefit from, then don't hesitate to
reach out
.