Phoenix's leading janitorial service welcomes you to check out a variety of school and office cleaning services you can benefit from. Our janitorial services are reliable, professional, and we'll make sure to get your office or school immaculate. Metro Cleaning Company is excited to serve the entirety of the Phoenix, AZ, area. Additionally, our cleaning business uses eco-friendly cleaning services so you don't have to worry about chemicals and toxic smells. If you're interested in hiring our business for commercial cleaning services, then
take the time to reach out to us
.
About Our Business
Metro Cleaning Company is located in Phoenix, AZ, and has served the area since 1987. We strive to offer the highest quality commercial janitorial services in the area. Whether you need to have your office cleaned or your school, we'll make sure to work as hard as possible to make everything shine. Metro Cleaning Company provides services to medium businesses, large businesses, school and universities, medical offices, IT centers, and call centers. At Metro Cleaning Company, we value a few facets that set us apart from other cleaning businesses. First, we strive for success when it comes to giving your facility the scrubbing it needs to shine. Second, we don't use any chemically-enhanced cleaning supplies. We use eco-friendly cleaning supplies to clean your facility. We know how detrimental it can be for some people to smell the toxins and chemicals, which is one of the reasons we've eliminated using chemicals for our janitorial services. Additionally, we value your health and safety as well as the environment's and some cleaning supplies can be harmful to our bodies and the earth. Metro Cleaning Company will give you the quality service you need in a cleaning business.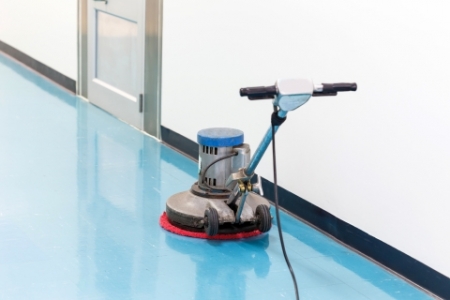 Our Janitorial Services
When you hire Metro Cleaning Company, you can expect cleaning services that get in between those hard to reach places. Styled with high quality in mind, we follow very strict rules when we clean any facility. For instance, we take care of your office equipment and make sure to keep sensitive information private. The environment is important to us as well, which is why we use eco-friendly cleaning supplies. Additionally, when you hire our janitorial services, we're cleansing your office of any lingering germs so your employees stay protected from any illnesses that may be liable to spread. Check out our array of janitorial services:

For any questions or concerns about our janitorial services or want to schedule a walk through for an estimate, then call us at (623) 516-7771 today.
About Phoenix
Phoenix, AZ, is home to about one million people currently. It is the state capital of Arizona and the sixth most populous city in the nation. With a huge metropolitan area known as the Valley Of The Sun, Phoenix is a very popular destination area, especially for older folks who are looking for a beautiful, hot location to live. Settled in 1867, Phoenix started as an agricultural community despite the desert climate. Irrigation canals had to be built to ensure the desert land could get some water for agricultural means. Inhabited by a majority of Native Americans, Phoenix wasn't a big city until the community began to thrive more and more with the setup canal system. With the availability of water, more and more people made their way west. As time passed more and more, a majority of people moved out west in the
mid 1960s
to the
mid 2000s
, which has resulted in the large metropolitan area Phoenix has become. If you're a business owner or you own a facility in the Phoenix area, then it's time to make it shine with our janitorial cleaning services.