The office kitchen. Maybe you avoid it like the plague because you think it's dirty. Maybe you enjoy eating your lunch in there with your co-workers. However your office utilizes the kitchen, it's essential that it's cleaned thoroughly. Like any office, there are germs floating about. It's just the way it is when you work with a variety of people. However, the kitchen also has other bacteria in it due to food staying in the fridge too long, a mess in the microwave, or the garbage not getting emptied. While our janitorial service can thoroughly clean your office as well as the kitchen, it's important that you help keep it in order too.
Like any cleaning service, we're there at the designated time with our eco-friendly products to scrub down your office. However, if an accident happens in the kitchen or there is food that's been in the fridge for weeks, it's essential that you clean the area. You don't want to have a mess in a communal area of the office after all.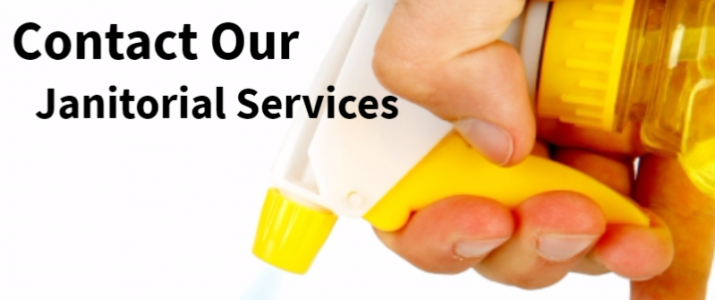 The Importance Of Cleaning The Office Kitchen
First, let's start off with why it's important to clean the office kitchen between trips from our janitorial service. The number one reason you should help keep the office kitchen immaculate is
because
it's a health hazard if you don't. It's also a communal area and it's best that you keep the section of the office hygienic for those who want to use it. Even if you don't go in the office kitchen, it can be helpful to keep it clean to avoid any health hazards.
In addition, cleaning a communal area of the office can get a little murky in whose responsibility it may be. For example, there's an episode of "The Office" that everyone can relate to. Someone makes a mess in the microwave and no one wants to clean it up. You've probably experienced it in your office, and it turns into a big deal because everyone thinks someone else should do it such as the temp or the secretary. The big deal about communally cleaning the office kitchen is because most people use it, and if it's not taken care of, bacteria can begin to fester.

Clean Certain Areas
Between visits from our janitorial service, it's essential that you clean these areas. These areas are the most commonly used as well as the areas that help to facilitate bacteria. In addition, even if you don't live with as many people as you may work with, it can be beneficial to clean these own areas of your own home to stop the bacteria from doubling. Keep in mind that if these areas aren't clean, it can be a health hazard and it can be unsanitary. After all, who wants to use a microwave with food all over it or a refrigerator where takeout has been sitting in there for weeks?
The Microwave
The microwave is one of the most used pieces of equipment in a communal kitchen. You heat your food up in it. If you have leftovers from the night before, a frozen food lunch, or you want to make some soup, you'll use it. It's used for a variety of reasons, and a lot of people put their food in there to become edible. Due to this, we strongly encourage cleaning the microwave at least once every few days. Even though it might not seem dirty, cleaning the microwave will make an impact on what you're eating and the bacteria in the kitchen. To stay eco-friendly, you can use vinegar, hot water, a microwave safe bowl, or even lemon juice to really dig in there and scrub those germs away.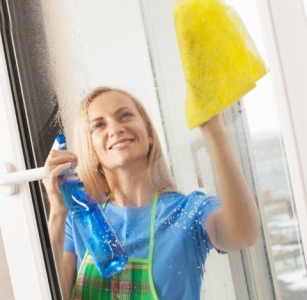 The Refrigerator
Like the microwave, the fridge is also very commonly used. While you probably don't thoroughly clean your fridge at home, you do throw out those
week long
pieces of food that aren't good anymore. Either you throw out the moldy cheeses and too ripened fruit and vegetables once a week when you grocery
shop,
or you wait until something starts to get a little rank in the fridge. First, don't do that with your communal fridge. Try to clean it out Friday afternoons and throw everything in the fridge away. This is beneficial because you won't have to worry about moldy lunches or stinky fridges on Monday morning.
If you don't have a janitorial service, then check out Metro Cleaning Company. We cater to the Phoenix area and specialize in
offices
,
schools
,
medical facilities
, and
other commercial cleaning
. What sets our services apart, however, is the fact that we offer eco-friendly services to help with your and your
employees
health. Most commercial cleaners are filled with toxins, which is why we offer eco-friendly ones to help those in your office or school breath better and feel better to ensure you have happy students and employees. For more information,
reach out to us today
.