The new year has started — are you ready for the positives it will bring in 2018? One of the benefits of the start of a new year is the many changes you can institute in your life. Essentially, you're able to start with a clean slate. You can set goals for yourself professionally and personally. You can start to focus on things that you want in your life. At Metro Cleaning Company, we want to take a new approach to the new year by cleaning more facilities and making sure those who work there are healthy and happy in their environment. Each of the medical facilities, call centers, or office spaces we clean are filled with people who want to work in a clean space. Our new year's resolution is to create immaculate workspaces with our janitorial services in the Phoenix area. From
eco friendly cleaning
to
commercial cleaning
, our services offer it all.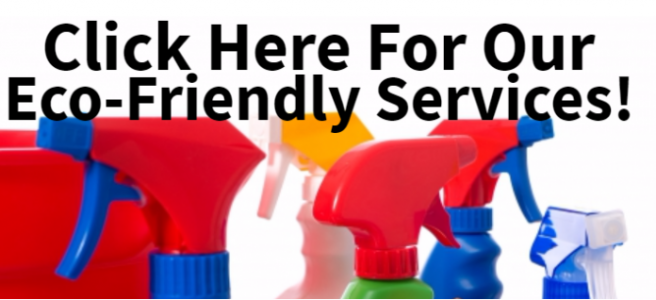 Take Advantage Of These Factors With Metro Cleaning Company
One of the many benefits of
hiring a cleaning company such as Metro Cleaning Company is that you can have a clean and healthy office space. A clean and healthy office space or medical facility will lead to happy employees. These three advantages will help you have harder workers and create a space that your
clients
would like to come to. No one wants to work or be in a dirty area, so we want to help you be proud of your workspace with our
high quality
janitorial services.
A Clean Office
When you hire our janitorial service, you'll be able to work in a clean office. There's nothing better than settling into your seat at work to find the trash emptied, your desk tidy, and the air clean. A janitorial service will clean desk surfaces, empty trash bins, clean the bathrooms, and create an environment that you want to work in
everyday
. By utilizing our services, your office will be a welcoming environment for not just you, but your employees and clients as well.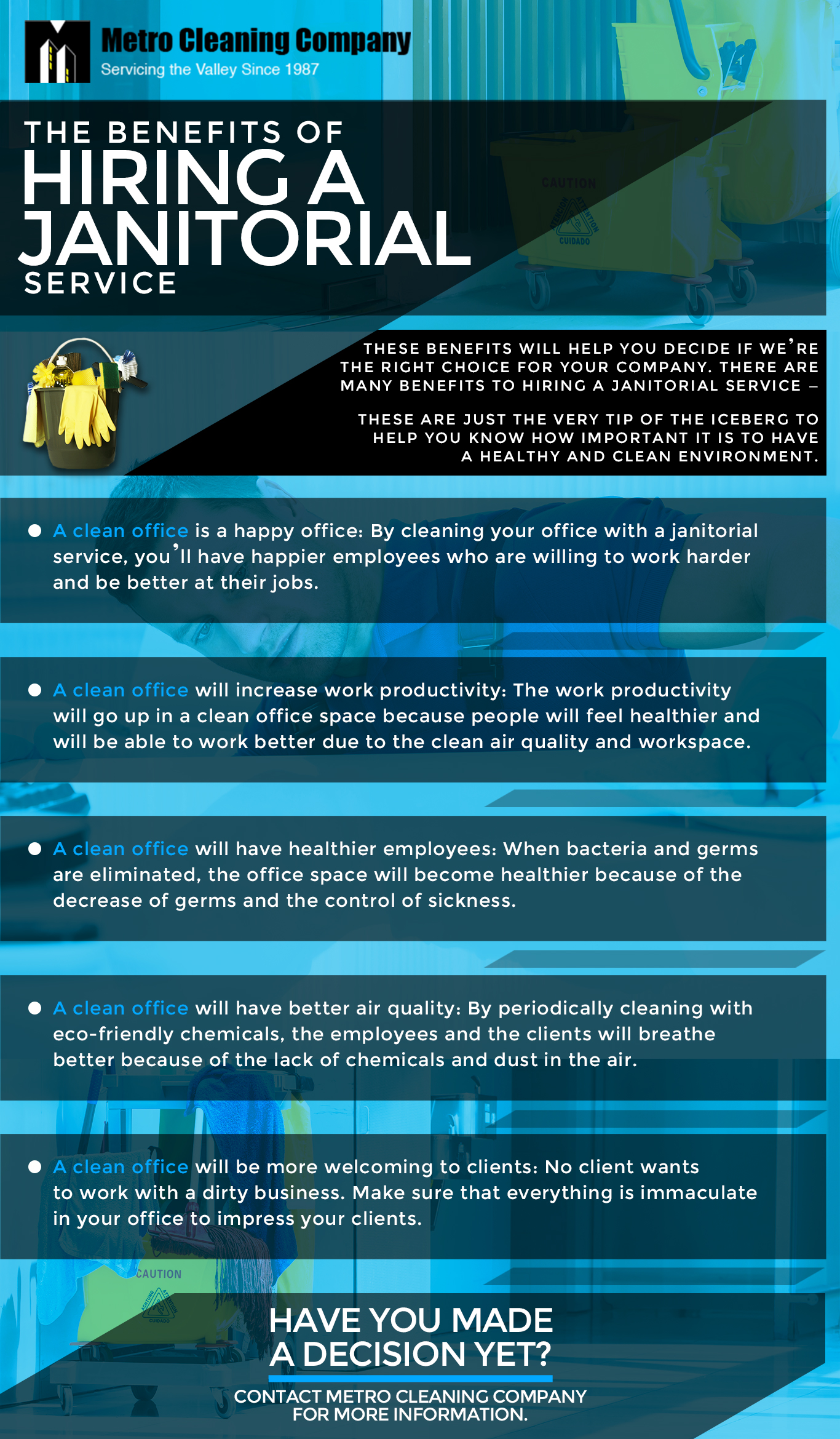 A Healthy Office
Not only will you have a clean office, but a healthy one as well. In How Dirty Is Your Office
?,
we went
over
the three dirtiest places in the office. When a janitorial service comes in, we'll clean each area of your workspace. This will help you become healthier and your employees won't take as much time off when they are sick, so the workflow will be more fluid. Bacteria and other pieces of dirt can find their way onto the desktop, keyboard, and all over the bathrooms, which we will help to eradicate when you appoint us to your office.
A Happy Office
When you are able to come into a clean office
everyday
, you and your employees will be happy. You'll be able to breathe better, feel healthier, and your workspace will be immaculate. By creating an environment that is clean, you'll work in a place that is not harmful to your health. A happy office is a clean office because of the decrease of germs and the fresh air.
As a professional janitorial service that has serviced the Phoenix Metropolitan area since 1987, we strive to help a wide variety of establishments who are looking for a service to fit within their budget. By scheduling appropriate cleaning around your business hours, we're able to create an immaculate workspace. For more information about our services,
contact us
today.