Coughing, wheezing, and sneezing may be more than you think if your office uses chemical cleaners to make everything immaculate. Chemical cleaners are full of harmful substances that can do some serious damage if they are inhaled consistently. For example, those times when you're feeling a little sick from that ammonia smell or you feel a little dizzy because you're breathing in chemicals are just a few scenarios that many employees go through after their office has been cleaned with harmful toxins. When a janitorial company comes in to clean your facility, you don't want your employees getting sick despite everything you're doing to make sure they stay healthy. Even though a janitorial service is coming into to tidy up, it's important that they use cleaning materials that are green and eco-friendly. If they don't, then your employees can face sensitivity to the noxious chemical odors.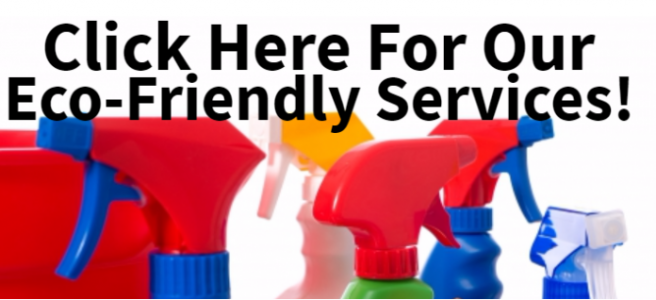 Harmful Chemicals Lurking In Our Products
There are many harmful chemicals lurking in our products. You're probably aware of a few of them because recently people are bringing light to harmful chemicals in cleaning products. We compiled a list of a few harmful toxins to give you an idea of what you may be facing when a janitorial
service
uses these chemicals.
At Metro Cleaning Company, we use green products that provide you with the cleanliness to keep your office neat, comfortable, and hygienic as well as items that are green friendly, so you don't have to worry about any sensitivity to the noxious chemical odors. Whether you have medical facility or a school to be cleaned, our eco-friendly cleaning products will make sure to keep your establishment immaculate.
Phthalates
This chemical is found in fragrant cleaning products such as soap, air fresheners, and toilet paper. Phthalates help to make your office fragrant; however, it can be extremely harmful with many health risks. For instance, it can go straight to your organs because it can be inhaled through the skin and the lungs. When something is ingested through the skin, there are no guards against toxins, so the chemicals will go straight to the most sensitive parts of your body, like your organs.
Perchloroethylene
Perchloroethylene, or Perc, is in carpet cleaners and upholstery. If you're a business that has couches or chairs that need to be cleaned as well as a carpet, then this chemical is in abundance in the products. First of all, this chemical is very harmful to the environment. If your breathe this chemical in, then you could face dizziness and loss of coordination.
Butoxyethanol
This product is in multi-purpose cleaners such as windows. This chemical helps give your office a sweet smell after the windows have been washed. If this chemical is inhaled it can lead to sore throats as well as other symptoms. If consumed in high doses, then you and face pulmonary edema, kidney damage, liver damage, and necrosis. You can accidentally breathe this in through prolonged exposure.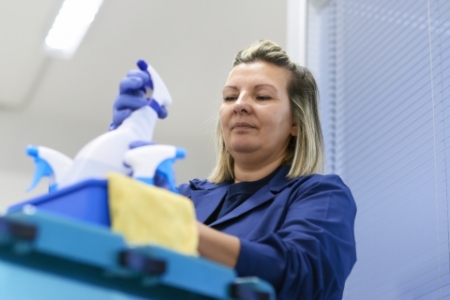 Side Effects Of Inhaling Harmful Cleaners
As we mentioned above with specific chemicals, there are many side effects to inhaling cleaning toxins. With prolonged exposure, you can face side effects that can range from minor to extremely severe. Some of the side effects you can experience are below. This means that if you breathe them in after a full day of work when the janitorial staff came the night before all the way to inhaling toxins for years.
Respiratory issues

Developmental delay

Lower IQs

Cognitive skills

Memory problems

Shortened attention span

Brain development

Thyroid issues

Birth defects
Why You Should Switch To Eco-Friendly Cleaning Products
You've probably noticed that there's a lot more eco-friendly products on the market. From household cleaning products to child's toys, everyone is going green to help make us healthier. At Metro Cleaning Company, we offer green cleaning products to make your medical facility, university, schools, and offices comfortable and healthy. Cleaning a work environment is essential because it allows you to have healthy and comfortable workers. If you don't have a janitorial service to clean your office you could be exposing your employees to many different illnesses as well as create an unsafe environment. With a regular janitorial service, you're able to have a clean office, but is it as healthy as a cleaning service would be that offers eco-friendly services? An eco-friendly service will help to ensure that everyone is safe health wise and clean. Eco-friendly cleaning services don't have noxious toxins and you won't have to worry about side effects that could be detrimental to your employees. Through green cleaning products, you're able to keep your work environment as well as the earth safe.