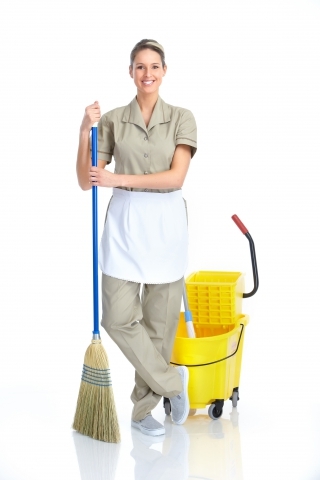 Immaculate is what will come to mind when you hire a reliable janitorial service that takes care of the Phoenix, AZ, area. With so many janitorial options to pick from; how do you know which one to go with?
However, when you have an option to hire Metro Cleaning Company, we'll make your business more than clean, we'll make it immaculate. Our professional janitorial staff are highly trained and are able to come to your business at a convenient time for you. We'll clean large or medium sized businesses, universities, schools, medical facilities, and any other commercial buildings that need a little extra elbow grease to make them shine.
The Advantage Of Hiring A Service

Having a clean office might not seem like a big deal, but in reality, it's best if you take advantage of a janitorial service that will make your commercial business sparkling clean. If you don't consider having a clean facility important, then with these advantages you'll understand why you need to hire a janitorial service to clean your home. With clients coming in and out, a clean office may be what makes or breaks you as a business. Additionally, if you are a medical facility or a school, it's important that all of the germs are cleaned as soon as possible to ensure everyone stays healthy. With the myriad of reasons to take advantage of a janitorial service, you'll find that along with having a healthy and immaculate office, you'll also have a better environment to work in without trash lingering in your workspace.
A Clean Office
The first important advantage when you hire a janitorial service is the exact facet you would expect when you hire a reliable commercial cleaning business: a clean office. A clean office is something many people need to keep organized, maintain a healthy workspace, and create a welcoming area for people to approach you. A clean office will ensure you can find those pesky notes you leave yourself. You'll be able to locate each individual item of paperwork you need for that meeting and people are more likely to step foot into a clean office in comparison to a dirty one.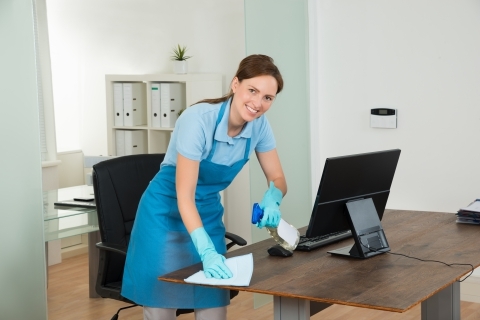 A Healthy Environment
You might not know this, but people tend to get sick a lot in an unhealthy space. If a school isn't cleaned correctly or an office isn't wiped down with supplies to kill germs, then sickness can spread and a lot of people can be absent. Illness can be prevented when a school or work environment is cleaning properly. When you hire a janitorial service, a clean, healthy environment is part of the packaged deal. Not only do you cut down on
the amount of
people getting sick, but with our
eco-friendly cleaning supplies
there will be no chemicals that are used.

Clients Will Be Impressed
We mentioned previously that as a business or even a university you want to make sure your guests are impressed by your work space. Clients or potential students you're trying to impress will be a lot more likely to do work with a commercial business or university when the environment is clean. Image a potential client coming into your business and seeing fast food wrappers, old business plans, and discarded coffee cups everywhere. It wouldn't be pleasing. After all, wouldn't you want to come to a clean space to conduct work with someone?
If you've been considering hiring a
janitorial service
for your business, then don't wait any longer. It's time to make sure your commercial business is immaculate.