You might think that it's easier and more affordable if you rely on the janitorial staff in the building, hire a single person to clean your facility, or ask your hardworking employees to help out here and there to keep the office clean. If you're pinching your pennies as a business, then you may feel confident that outsourcing a janitorial service will be a costly endeavor that will subsequently leave your wallet feeling a little lighter than you'd like. If you're a boss that is always searching for a way to stay on track budget-wise, then you'll be surprised by a few facts we're about to throw at you as to why it's beneficial and affordable to hire a janitorial service.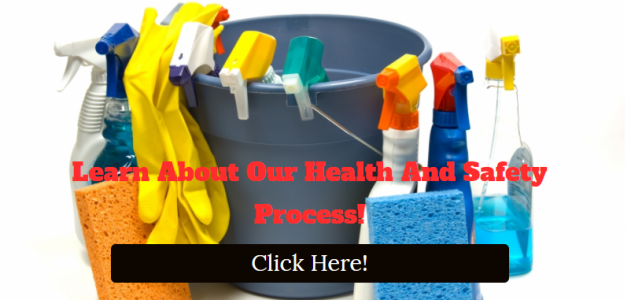 Five Reasons You Should Outsource Your Janitorial Services
First of all, did you know that outsourcing janitorial services actually saves you money? Second, you're actually doing yourself a favor in the long run when you hire a janitorial staff that's experienced, responsive, and subcontracted. By hiring a janitorial service, you'll find that your office is cleaner, more hygienic, and your wallet is as heavy as ever. If you're hesitating about outsourcing your janitorial services, then we have five reasons we can give you to help you realize that it's beneficial to
hire an outside janitorial service
. If you're wondering whether you should switch to an outside janitorial service, then the answer is yes and here's why.
Highest Level Of Cleanliness
The first reason you can benefit from a janitorial service is that you'll receive the highest level of cleanliness. You don't have to worry about germs and bacteria finding their way into your coworkers and making them fall ill. A janitorial service will come in and eliminate any bacteria and germs that may be infested in your keyboard or on your employees' desks. With a commercial janitorial service, like Metro Cleaning Company, our main concern is making sure that your office is immaculate. We'll come in and focus on any problem areas around the office as well as any concerns you may have about areas that need to be pristine. We have a highly trained
staff
who practices
high quality
cleaning, so you don't have to worry about missing any areas.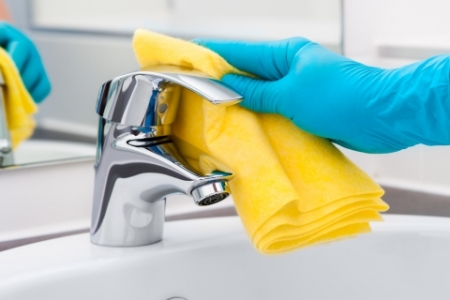 Eco-friendly Cleaning Products
At Metro Cleaning Company, we offer a great service that's centered around
eco-friendly
cleaning products. This service is dedicated to keeping your employees safe and away from harmful chemicals as well as helping to do our part in protecting the earth. Toxins and harmful chemicals are abundant in most cleaning products and we're able to offer you an alternative to using those commodities. Eco-friendly products are great to use in establishments because they don't have noxious chemical odors that commonly disturb children, customers, or your employees with the uncomfortable smells. Additionally, these green products are safe to breathe in and don't contain anything that will make others sick.
Cost Effective
Appointing an outside janitorial service is extremely cost effective. It's quite affordable for Metro Cleaning Company to come in to make your office, health center, school, and another facility pristine. Outsourcing has an impact on immediate cost savings because the cleaning staff will spend less time providing the services since they are experts in the field. You can also individualize your cleaning plan for your company. You can pick a budget to stay in and make sure everything gets clean without going over your budget. At Metro Cleaning Company, you can tell us what you want clean, and we'll make a customized schedule to fit your needs.

Focus More On Your Business
You can spend more time on your business when you hire a cleaning company. You come to work to work, not to spend time cleaning the office by yourself. Additionally, you won't have to worry about whether the office is going to get clean or not. Instead, you can focus on your work and running your business. You won't have to worry about finding alternatives to hiring a cleaning service. Instead of wasting your valuable time - which is costly - in finding a janitorial service, you'll be able to tell Metro Cleaning Company what you're looking for and we'll be sure to execute it while you continue to work.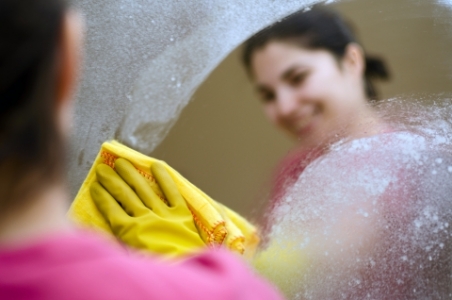 Experience
Janitorial service companies have the right experience to ensure that your office looks magnificent. At Metro Cleaning Company, our janitorial staff is very experienced in cleaning commercial establishments. When you hire an
experienced business, then more work will get done in less time saving you money and making sure your company looks amazing. We take the time to hire the best for our staff. Our employees are reliable professionals who will come to your facility and get in between every nook and cranny to make your workspace sparkle.
You have a few options to clean your office. You can hire a cleaning service, hire a janitor, or you can ask your employees to pick up after themselves. First, if you have over a certain amount of people in your office, you'll need a professional janitorial service to keep everyone safe health-wise. Second, you'll be spending money hiring, managing, giving benefits to, and screening an employee to clean the facility. In the end, your best option is to go with a janitorial service that's outsourced. Metro Cleaning Company is here for your needs. We cater to commercial facilities that need a helping hand in ensuring your workspace is immaculate.