In
Part One
, we went over three ways that you can benefit from a janitorial service that has eco-friendly products. At our janitorial company, we have a variety of eco-friendly services that will help you have a better and cleaner environment. Metro Cleaning Company offers
commercial
,
school
,
office
, and
interior cleaning services
. We clean facilities that range from schools to retail businesses and dentist's offices. We also clean call centers, medical facilities, and retail businesses. We encourage each company who comes to us to use our eco-friendly services because we feel that they are more beneficial and create a better work environment. If you're interested in learning more about our janitorial services, then
contact us
.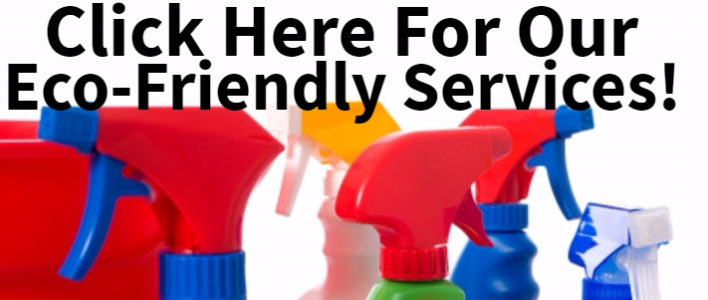 Three Reasons You Can Benefit From Going Green
In our previous blog, we covered the three main reasons why going green will help your company. We're going to expand on those three topics with any additional three reasons that will allow you to have a workspace or a school that's clean and will help you save money. Janitorial services are a necessity in any facility because it keeps the area clean of germs and bacteria. With so much exposure and
the number of
people who come through your facility, it's detrimental that it's cleaned immaculately, so you can keep your employees or students healthy as well as the clients.
Save Money
It's important that
as
a business you figure out where you can save money. One of those ways that you can save on money is by hiring a janitorial service who offers eco-friendly products. Eco-friendly products are a lot more affordable than traditional cleaning products. Eco-friendly products can do a lot more than traditional cleaning solutions. There are many different types of eco-friendly products, but the most beneficial one is the all-purpose one. In
addition
, they are more natural and are generally competitively priced with more traditional cleaners.
Better Air Quality
Air quality is important in the workplace and school. Your employees and students need to breathe well so they can be healthy. An office or a school tends to have more toxic air than outside. The air on the inside of a school or an office will have more toxic air because of the substances and the toxins that are built up inside. If you go green, then you're able to have better air in the office or the school. Traditional cleaning products tend to have Volatile Organic Compounds that are prone to
damaging
the kidneys, liver, and the central nervous system.
Safe Products
Lastly, a good reason for investing in eco-friendly services is the safety of green products. Chemical and toxin filled cleaning products are not safe for your body. By using green products, you'll find that you feel better all around. Traditional cleaning products will create risks such as burning your skin and eyes due to the toxins and the chemicals. Eco-friendly cleaners meet the strict standards to ensure that you don't inhale toxins or absorb anything through your skin.
For more information on our eco-friendly services, contact us.